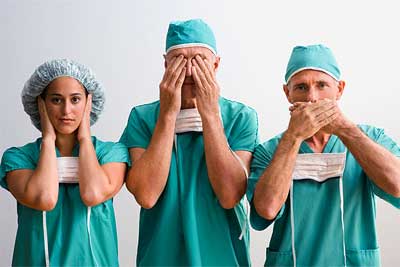 Study Links Medical Costs and Personal Bankruptcy
Harvard researchers say 62% of all personal bankruptcies in the U.S. in 2007 were caused by health problems—and 78% of those filers had insurance

By Catherine Arnst

Medical problems caused 62% of all personal bankruptcies filed in the U.S. in 2007, according to a study by Harvard researchers. And in a finding that surprised even the researchers, 78% of those filers had medical insurance at the start of their illness, including 60.3% who had private coverage, not Medicare or Medicaid.

Medically related bankruptcies have been rising steadily for decades. In 1981, only 8% of families filing for bankruptcy cited a serious medical problem as the reason, while a 2001 study of bankruptcies in five states by the same researchers found that illness or medical bills contributed to 50% of all filings. This newest, nationwide study, conducted before the start of the current recession by Drs. David Himmelstein and Steffie Woolhandler of Harvard Medical School, Elizabeth Warren of Harvard Law School, and Deborah Thorne, a sociology professor at Ohio University, found that the filers were for the most part solidly middle class before medical disaster hit. Two-thirds owned their home and three-fifths had gone to college.

But medically bankrupt families with private insurance reported average out-of pocket medical bills of $17,749, while the uninsured's bills averaged $26,971. Of the families who started out with insurance but lost it during the course of their illness, medical bills averaged $22,658. "For middle-class Americans, health insurance offers little protection. Most of us have policies with so many loopholes, co-payments, and deductibles that illness can put you in the poorhouse," said lead author Himmelstein. "Unless you're Warren Buffett, your family is just one serious illness away from bankruptcy."

The study underscores President Barack Obama's arguments in calling for health-care reform legislation this year. In a letter to Democratic Senate leaders this week, the President said: "Health-care reform is not a luxury. It's a necessity we cannot defer. Soaring health-care costs make our current course unsustainable. It is unsustainable for our families, whose spiraling premiums and out-of-pocket expenses are pushing them into bankruptcy and forcing them to go without the checkups and prescriptions they need.".......
They found that a number of medical factors contributed to a family's financial disaster. More than 90% of medically related bankruptcies were caused by high medical bills directly or medical costs that were so high the family was forced to mortgage their home. The remaining 8% went bankrupt because a medical problem caused them to lose income. The authors were not able to track credit-card defaults caused by medical bills, but a 2007 study found that, of low- and middle-income households with credit-card debt, 29% used their plastic to pay off medical expenses.

Individuals with diabetes, one of the most common chronic diseases in the U.S., and those with neurological illnesses such as multiple sclerosis had the highest costs, an average of $26,971 and $34,167, respectively. Hospital bills were the largest single expense for half of all medically bankrupt families.

Dr. Woolhandler, an advocate of a single-payer health-care system, said lawmakers in Washington should reconsider health-care reform in light of the study. "Covering the uninsured isn't enough," she said. "Reform also needs to help families who already have insurance by upgrading their coverage and assuring that they never lose it."