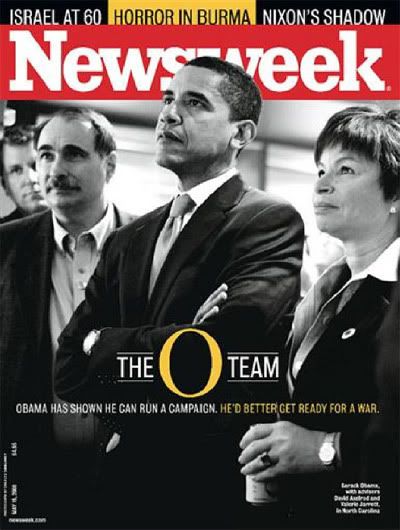 If you were in a room with David Plouffe, Valerie Jerrett, and other members of President Obama's inner circle, what you say to them, right now, if you had the chance?
Think hard about that, because if I have my way, you'll get that chance.
I've been asked to be a part of the California Courage Campaign's delegation of activists and organizers who will meet with top White House staff and advisors
this Friday
to participate in the White House's
Community Leaders Briefing Series.
Since I'm going in my capacity as a community organizer, I feel it's important to use this opportunity for unfiltered access to make sure
your
voice heard.
Click on this link to fill out our short survey.
VERY IMPORTANT: THE DEADLINE FOR FILLING OUT THE SURVEY IS 7PM THURSDAY.
My apologies for the short notice, but I will need time to tabulate the results so I can present them to White House officials on Friday.
Won't you take 5 minutes to fill out a short survey

at this link

to let the Obama administration know what you care about most leading up to the 2012 elections?
Now is the time. Take ownership. Make your voice heard.