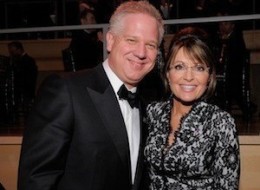 Progressive champion Alan Grayson needs our help. Take 10 minutes to make 10 phone calls to help get out the vote for him in Florida.
"Sarah," one of Beck's co-hosts said, in a playful intro to the discussion. "It's okay if the republicans lose every seat in the senate and the house except for one, as long as that one is Alan Grayson."
Folks, we can't give Beck and Palin the satisfaction. Grayson still has a very good chance of winning if he can turn out the vote on November 2nd. Which is where you come in.
The Grayson campaign has a
handy online calling tool
you can use from home. Please, take 10 minutes to make 10 phone calls for Grayson.
If you need a reminder of what we'll all lose if Grayson loses, take a moment to look at this video. We need this man in Congress. We need him to fight for us.